series
ghibli
MANUAL SANDBLASTING CABIN
GLASS ARTISTS CAN EXPRESS THEIR CREATIVITY
Ghibli manual sandblasters are the perfect solution to express one's creativity; thanks to the double aperture in front door, the operator can easily handle the glass piece and work on it in the desired way. Fratelli Pezza is proudly supplier of the main Italian glass artist and decorators.
THE IDEAL SOLUTION TO SANDBLAST SHAPED ITEMS
An inclinable platform and a turntable, on which to place shaped objects (vases, sculptures, plates, glasses, etc.) can be assembled into the cabin, this making the manual sandblasting process even easier.
— Processing up to 1200 mm height

— Total electrical consumption 1,2 kW
PROCESSING
STANDARD CONFIGURATION
CONSUMPTION & PERFORMANCE
OPTIONALS
Small unit - high performance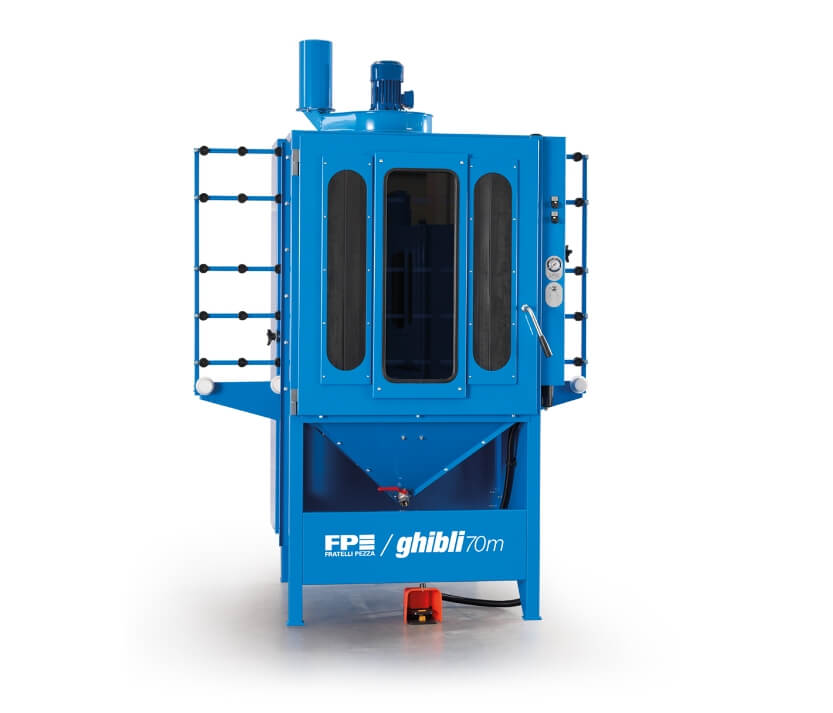 — Processing up to 700MM HEIGHT

— Total electrical consumption 1,2 kW

PROCESSING
STANDARD CONFIGURATION
CONSUMPTION & PERFORMANCE
OPTIONALS