series
ZEPHIR+
AUTOMATIC SANDBLASTING MACHINES
SIMPLE AND HIGH-PERFORMING BLASTING
ZEPHIR automatic sandblasters represent the best compromise between quality and cost. This series is available in 3 models: ZEPHIR 120, 180 and 260 (max. working height 1200, 1800 and 2600 mm).
ZEPHIR 260+, SANDBLAST LARGE GLASSES WITH A SMALL BUDGET
The new architectural trends have required an increase in the size of the windows and for this reason Fratelli Pezza has decided to add to its product range ZEPHIR 260+, a cheaper version than the top of the range MISTRAL260EV, for those companies that need to process large glasses but have a limited investment budget. The ZEPHIR series has always been the ideal choice for those companies that do not have complex decorative needs but simply need to sandblast entire glass sheets quickly and with quality.
DUST PROTECTION
The sandblasters are equipped with a high efficiency filtration system with automatic recovery and recycling of the abrasive material and separation of waste dust. The rubber gaskets ensure airtight seal, preventing the dust from escaping into the surrounding environment.
MIRROR PROTECTION
All models are equipped with "MirrorProtection", a revolutionary system that limits the accumulation of static electricity within the cabin avoiding sparks, a phenomenon that often occurs during sandblasting on mirrors.
Big sandblasting on a low budget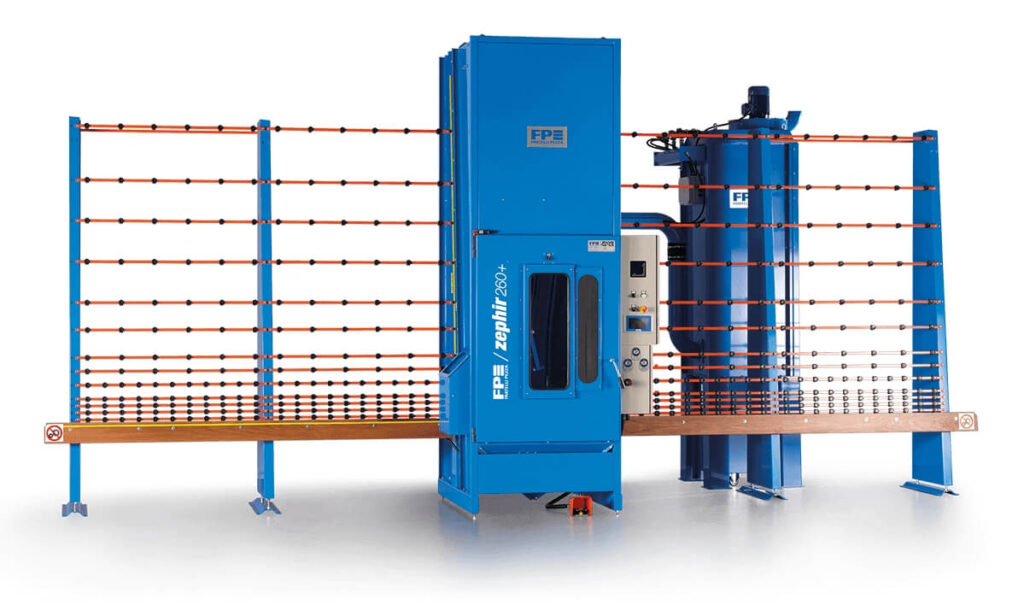 — Automatic processing up to 2600 mm height
— Standard configuration with 2 automatic guns, third gun on request
— Total electrical consumption 3 kW
PROCESSING
WORKING FEATURES
STANDARD CONFIGURATION
SOFTWARE
CONSUMPTION & PERFORMANCE
OPTIONALS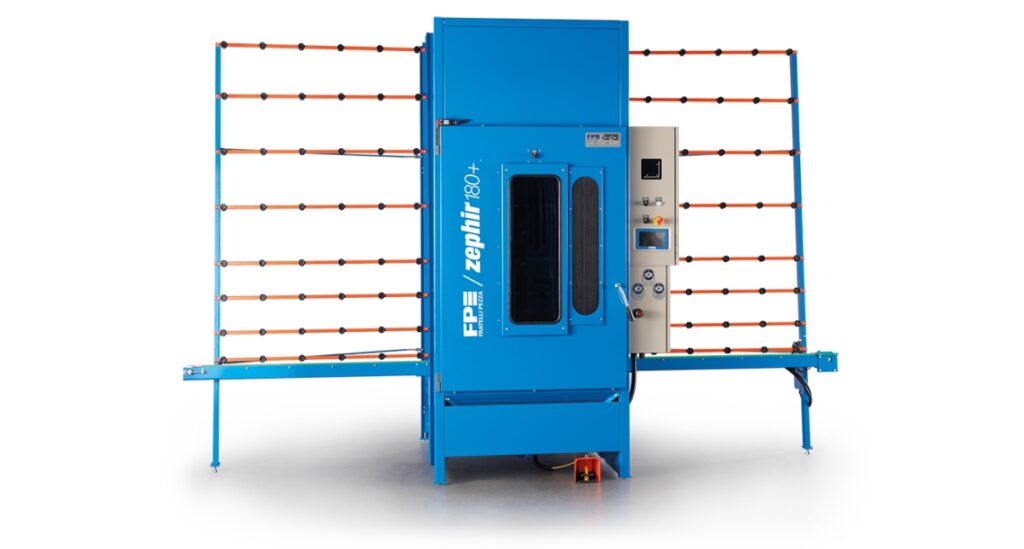 — Automatic processing up to 1800 mm height
— Standard configuration with 1 automatic gun, second gun on request
— Total electrical consumption 2 kW
PROCESSING
WORKING FEATURES
STANDARD CONFIGURATION
SOFTWARE
CONSUMPTION & PERFORMANCE
OPTIONALS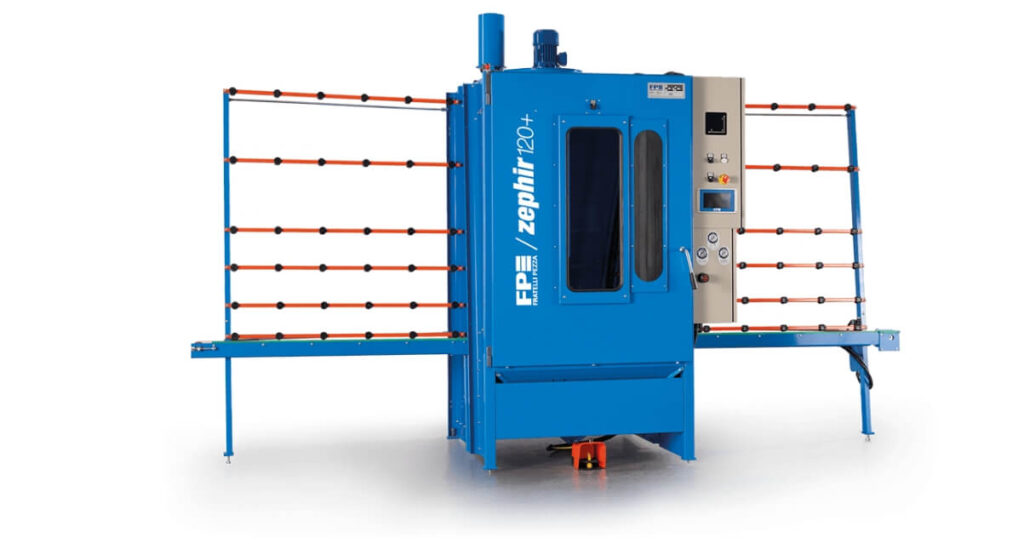 — Automatic processing up to 1800 mm height
— Standard configuration with 1 automatic gun, second gun on request
— Total electrical consumption 2 kW
PROCESSING
WORKING FEATURES
STANDARD CONFIGURATION
SOFTWARE
CONSUMPTION & PERFORMANCE
OPTIONALS